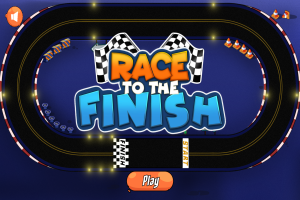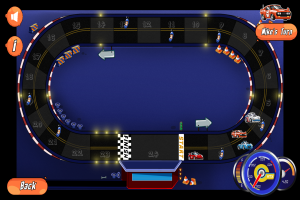 The Checkered Flag Is In Sight!
Pistons Pump! Engines Roar!
Now Put Your Pedal To The Floor!
Players Will Choose Their Car, Spinning For Speed, Collect Nitro Boosts, And Race To The Finish!
Focus: This game allows the participant to get rewarded by taking turns playing their favorite games. Works on following directions and turn-taking.
The speedometer will automatically move back and forth from 0 to 6.


Players take turns clicking the left mouse button to stop the speedometer.


The player's car will move the number of places shown.


The player's car will boost an extra 2 spaces if they can collect nitro!


Hints & Clues: The nitro is hidden, only appearing during a player's turn.