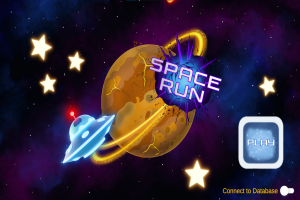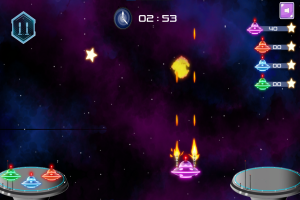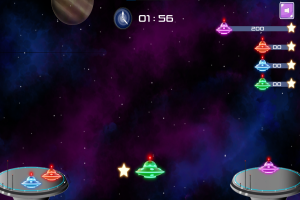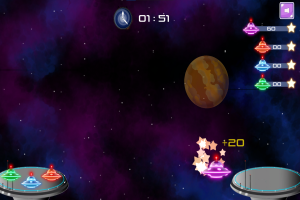 Shoot the Moons and Soar Through Space
In This Far Out Spaceship Race!
Raise Your Shields, Fire Lasers And Collect Stars as You Race Through Space.
Focus: This game works on following visual and verbal directions and can be used to complement any language activity as a reward or challenge.
Collect as many stars as you can as you race to the portal!


Use the left and right arrow keys to fly your spaceship.


Use the spacebar to fire lasers and raise your shield.