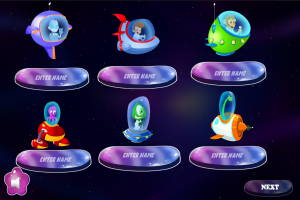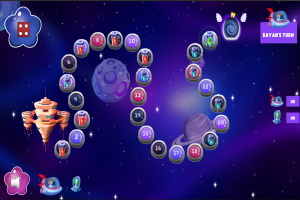 Attention Space Raiders! Return to the Shuttle!
Before Meteors Turn Your Ship to Rubble!
Roll the Dice and Collect Awards as You Race Your Ship Back to the Shuttle! Beware of Meteors!
Focus: This game allows the participant to get rewarded by taking turns playing their favorite games. Works on following directions and turn-taking.
Click on the dice to roll.


Collect awards as you fly across the board.


The first to reach the shuttle wins!


Choose your Space Raider.